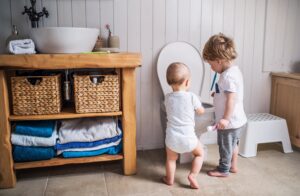 Bathroom remodeling does two things, it updates the aesthetic appeal of your bathroom and makes it easier to use. This can be important in multiple different ways, so we'd like to use a blog post describing to our customers who might be on the fence about why a bathroom remodel might be a huge improvement for your life.
For instance, bathroom counters and sinks that are remodeled can usually be cleaner looking, which means that it's easier for you to spot bacteria and other contaminants that have settled on them. Spending less time keeping these surfaces clean and healthy means that you'll be able to spend more time doing fun things in life.
Of course, a bathroom remodel in Appleton, WI can be an intensive ordeal and is not for everyone. But it might be perfect for you! Let's figure out how you can benefit from this.