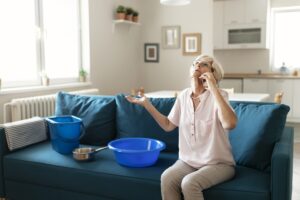 This is an essential tip for any homeowner, and one that is criminally underrated.
It's heartbreaking each time we've seen leaks and burst pipes become disasters due to a homeowner not knowing where their water shut-off valve is.
These components are vital in an emergency, and they're going to save you time, stress, and keep your furniture safe when a leak does occur.
Since this is an informative blog, we can't just tell you where the location is and call it a day. That would be too easy and it wouldn't be right, since you're probably wondering how this part works and why it's so important.
So, let's answer all of your questions and give a thorough examination of the intricacies of your water shut-off valve. Let's discuss what it is, why it's there, and how it's going to be important during the next plumbing emergency in Appleton, WI.