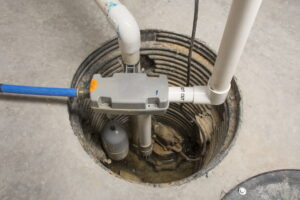 Hey readers! We know you probably weren't expecting a PSA from your favorite plumbing company, but we thought this announcement needed a shoutout. Sump pumps, these systems are absolutely vital for certain homes in our area, but we're always surprised by how little attention they get.
Especially during the springtime when April showers start flooding certain neighborhoods, a sump pump can be the difference between a nice day and a panic event as water floods your precious basement.
We're not here to push anyone into purchasing a sump pump in Appleton, WI. Instead, we'll let this little system speak for itself and tell you why you might want to purchase it.
For anyone who experiences basement flooding, or who has a finished basement they'd like to protect at all costs from water damage, this blog post might be the deciding factor in whether you invest in a sump pump or not.