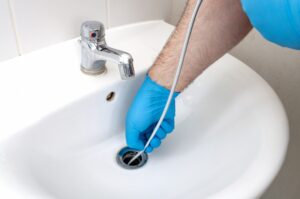 A properly functioning house drain is important for maintaining a healthy and hygienic living environment in your Neenah, WI, home.
When a drain becomes clogged or damaged, it can lead to unpleasant odors, slow drainage and even water damage! Fixing a house drain may seem like a daunting task. It might have you searching up drain repair near Neenah.
With the right approach and tools you can tackle many common drain issues. Here are some basic steps to fix a house drain and keep your plumbing system running smoothly.