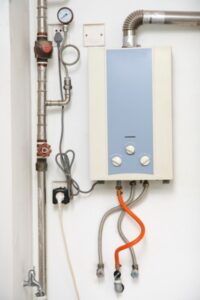 Hot water has become an integral aspect of our daily modern lives, from soothing showers to sparkling clean dishes.
Traditional water heaters with storage tanks have long been the norm, but tankless water heaters in Neenah, WI have gained popularity, for their energy efficiency and on-demand hot water supply.
We're going to take a look at a few of the pros and cons of tankless water heating so you can make a more informed decision on the right system for your home!