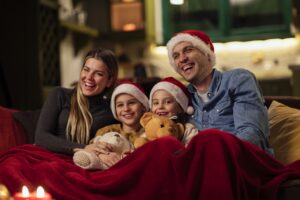 Plumbing services can be scary to a homeowner, especially a homeowner on a budget! If you're looking to improve your plumbing system, either through the reduction of drain clogs or the fixing of some pesky hidden leaks, you're going to want to be able to locate them and fix them accordingly. Our team of licensed plumbers can do all of that for you.
But if you're nervous about the scale of work that needs to be done, or you're not even sure if your home needs work, then what do you do? Do you just take your plumber's word for it, like it was done in the old days?
Nope! Teams like ours utilize state-of-the-art video pipe inspection in Appleton, WI to take a deep dive through your plumbing system and locate any budding or urgent problems. Then, with proof in hand, we let you make the decision of how we should move forward.
What Is a Video Pipe Inspection?
Phenomenal plumbing powers, itty bitty living space!
A video pipe inspection kit thrives in tight spaces, but it has the power of a plumbing genie. It's basically a microscopic camera attached at the end of a metal auger that can be lowered into any size drain in your home. Then, the plumber can navigate through your plumbing system from the outside while controlling the auger to move it around and inspect all of the different areas of your pipe.
That's it! But before you go and purchase this kind of kit on your own, remember that it can be incredibly expensive, and you might accidentally break it when using it incorrectly. That's why it's really only recommended that plumbers
Why Choose This Service?
Back in the old days, customers had to just listen to what their plumbers would tell them needs to be done. If there's a hidden leak, it was up to you to just trust what your plumber was telling you. Trust is a good thing to have in your proposed plumbing professional, but it's sometimes not good enough when there's no evidence.
Video pipe inspections make it incredibly easy to trust your plumber. Instead of just taking their word for it, you can actually see the drain clog forming, or the reason behind your first-floor drains slowing down. Those hidden pipe leaks become very easy to notice when there's a video camera pointing them out for you!
Next Steps to Take
One of the best ways that video pipe inspection can help is to ascertain what needs to be done in your home. We'd recommend investing in this service first so that you can get a handle on the different projects that might need to get done. Then, work with a plumber from our team to figure out a timeline of when to fix what, and you'll have your home working efficiently in no time!
Just remember, vigilance and knowledge are power. A video pipe inspection might not seem effective, but knowing what plagues your plumbing system really is half of the battle.
Tureks Plumbing Services can offer fast and affordable video pipe inspections. Click here to schedule today! Terrific People, Terrific Service.