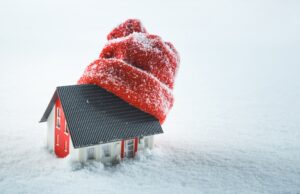 The holidays are quickly approaching, which means your home needs to be prepared for some serious cooking, cleaning, and handling the needs of various family members. Even if you're not having any family over, you still want to make sure that you can make it through this season without a hitch.
Drains can come under a lot of stress this time of year, from more people using them to the food waste that inevitably ends up down the kitchen drain. It can be stressful, and there's nothing quite like experiencing a drain clog on Christmas Eve or New Years Day, especially when you've looked forward to relaxing a bit on those days.
So, we'd like to remind customers that there are some things they can do to clear out their drains in preparation for the season. But our team is also always available for drain cleaning in Appleton, WI.
Better Plumbing Means a Better Holiday
Your plumbing is your ally, not your enemy. Every year it works hard to make sure your home runs smoothly and that you can celebrate precious time with your family. The easier of a time your plumbing has, the more likely it is that you can have a good time this season. So, let's talk about some strategies you can use to keep your plumbing system running in good shape.
Don't put anything large down the drain. This is the time when you should probably have a conversation with your kids about what can and can't go down the drain. Water, soap, and other liquids are probably fine to send down the drain, but toys, action figures, and those weird putty-like substances are a no-go. Hopefully, by doing this ahead of time, you can make sure that your family treats your drains with the respect they deserve!
Use a mesh screen when cooking or cleaning. Mesh screens are great for catching food particles in kitchen sinks, and things like hair and cleaning products in your shower drains. These will definitely help your plumbing system last longer so you can enjoy it this holiday season.
Stay away from drain-cleaning chemicals. Chemicals might promise some solutions to your drain clog, but they usually just make things worse. Invest in high-quality professional drain cleaning ahead of time so you can be in better shape.
Check for leaks before the holidays arrive. Leaks can be a disaster when discovered during the holidays. We recommend doing a sweep of your home before the holiday season so you can catch leaks ahead of time and get them addressed so you don't get stressed out in the future.
Invest in drain cleaning services. We love providing drain cleaning services before the holiday season! This is a great opportunity to have any and all drain-clogging materials flushed out of the system before you start using them a lot.
Do you have a specific schedule that needs to be worked around? The earlier you call us for help, the better!
Tureks Plumbing Services will help you with your drain cleaning needs. Contact us today. Terrific People, Terrific Service.