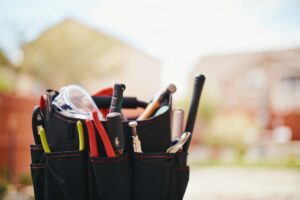 We're not here to knock anyone down a peg. In fact, most mediocre plumbers are just plumbers who could use a bit more training and expertise on the systems that they work with. But to customers, they might not understand that.
A bad plumbing experience can easily lead a potential customer to start trying to fix things on their own, which is always going to end up badly.
So, we want to tell you about some of the expectations we put on our employees and the company as a whole. There's a big difference between a good plumber and an average one, and we want customers to keep this in mind when they're researching for professional plumbing in Appleton, WI.
We guarantee that you'll notice the difference in several different ways. This blog post will help keep the bar high and get you the most out of your plumbing experience.
Prompt, Respectable Service
First things first, there's nothing more important when calling for plumbing service than getting it done the way you want it. Regardless of whether you're investing in a drain cleaning or a serious repair, a plumber should always be respectful of your home, your lifestyle, and your needs. This is what we would call "customer service" and it's an essential part of plumbing, no matter what anyone else tells you.
A plumber is a resource, but they can also be your friend. Plumbing problems can be stressful and encountering them can be a real issue when your life is already difficult for a variety of reasons. A great plumber will always go the extra mile in being kind, respectful, and prompt, while a mediocre plumber might forget to do that.
Fair and Upfront Pricing
Some customers are afraid to call for professional plumbing because of some bad business practices they've encountered in the past. Hidden fees, incorrect estimates, and even pricing after the work has been done, are all things that we would deem unfair to a customer.
Think about it… How are you supposed to budget your hard-earned cash if a plumber is only going to tell you the cost of the work after it's done? And how are you supposed to know what kinds of fees they'll charge, or what goes into a plumbing estimate?
We keep things simple. We always make sure to give our customers fair pricing data before the work is done, and estimates that are as accurate as possible.
Warranties and Special Promotions
Sometimes, even if a plumbing problem costs money, it doesn't have to cost too much. We do seasonal deals and warranties for our products that help customers spend as little as possible on their homes. This might mean investing in things like maintenance, which cost money upfront now, but reduce the amount of money you might pay later. That means you get to invest in a vacation later on, instead of spending your savings on an emergency repair that was not avoided.
Terrific People, Terrific Service. Contact Tureks Plumbing Services today for help with your home plumbing!