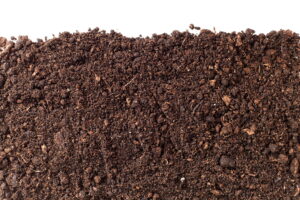 Hopefully, by the time you're reading this, winter is almost over. March is only a few weeks away and the temperatures are only going to get warmer and more comfortable, which means all of those outdoor projects can begin!
If you're an avid gardener, then you're probably looking at the calendar with bated breath for the last freeze.
If you're really into home improvement, then this might finally be the year that you finish building that fence or doing the repairs on the garage.
However, we need to talk about a few guidelines that homeowners should be aware of when temperatures inevitably start to warm up.
Even if things get warmer earlier, which is always a possibility, you don't want to start digging in your lawn or working on your home plumbing until you've done your research and you're ready to go.
Take it from your local plumber in Appleton, WI, and make sure you've learned everything you need to before getting to work!
Make the Right Preparations
Are you going to be digging in your front or back yard? Or perhaps you're going to be digging around the side of your home for a new garden. Either way, you need to be prepared!
Make sure you measure out where everything will be and write down the supplies you'll need.
There are biodegradable spray paints you can use to mark off parts of your home or your lawn so that you can easily see how far a line will go or the width of a side you're building.
There are even sets of durable string, stakes, and other marking tools that don't go too deep in the ground, so you can use them to mark areas and draw out your work before you do it.
This is a good habit to get into and it will save you in the long run!
811 Dig
Are you going to be digging fence post holes or divots for your garden beds? Then make sure you call 811 dig!
811 dig is a national service that gives homeowners the ability to know where all of the gas and main water lines are on a property before any work is done. It's completely free and it only takes a couple of days for a city worker to mark your property and leave it up to you.
Otherwise, if you accidentally strike a water main, you could see your whole house without water and you'll need a plumber to fix things for you.
A Plumber Might Be a Good Option
Are you looking to do DIY work on your home plumbing system? We're not going to turn anyone away from learning how their plumbing works and being responsible homeowners, but you might not get as good a deal as you think.
Plumbers have access to better components for less money because they buy them in bulk for their customers. This means we'll be able to do a job faster and with more affordable components, than anyone doing DIY work. Just something to think about if that's one of your spring projects!
Remember, you can always count on Tureks Plumbing Services for a job well done, whether it's a main water line or a quick plumbing upgrade. Terrific People, Terrific Service!