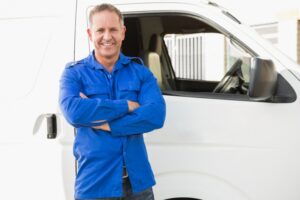 When plumbing issues arise in your home, hiring a professional plumber in Appleton, WI, becomes a priority. Whether it's a leaky faucet, a clogged drain or a more complex problem, plumbing issues can be more than just an inconvenience. With so many options available how do you make sure you're hiring a skilled and reliable plumber? Let's take a look at the steps to follow to confidently hire a professional plumber who can efficiently address your plumbing needs.
Research and Recommendations
Start your search for a professional plumber by asking friends, family, neighbors and colleagues for recommendations. Personal referrals can provide valuable insights into the plumber's reliability and the quality of their work. You can also research online reviews and ratings on platforms like Google, Yelp and Angie's List to gather more information about local plumbers.
Licensing and Experience
An important step is to make sure they are licensed and insured. A valid license indicates that the plumber has met the necessary requirements and possesses the skills to perform plumbing work. Insurance protects you and the plumber in case of accidents or damages during the job.
Plumbing issues can vary in complexity so it's important to hire a plumber with relevant experience in handling the specific problem you're facing. Inquire about the plumber's years of experience, specialties and any certifications they hold. An experienced plumber is better equipped to diagnose and solve issues.
Request Quotes and References
Contact multiple plumbers to request quotes or estimates for the job. Be prepared to provide details about the issue you're facing and ask for a breakdown of the costs involved. While price is important also consider the plumber's reputation, experience and the quality of their work when making your decision.
Reputable plumbers should be able to provide references from past clients. Contact these references to inquire about their experience working with the plumber. Ask about the quality of the work, the plumber's professionalism and whether they completed the job on time and within the estimated budget.
Good Communication
Pay attention to how the plumber responds to your inquiries. Such as if they answer your questions thoroughly and if they show professionalism in their interactions. A plumber who communicates well is more likely to keep you informed throughout the process.
Warranty and Guarantees
A reputable plumber should stand by their work with warranties and guarantees. Inquire about their policies regarding warranty coverage for both labor and the parts they install. This assures that if any issues arise after the job is completed, you're protected.
Hiring a professional plumber requires careful consideration and research to make sure you're getting quality service and value for your money. By following these steps, you can make an informed decision and hire a plumber who will address your plumbing issues effectively and professionally.
Contact Tureks Plumbing Services today to schedule your appointment! Terrific People, Terrific Service!